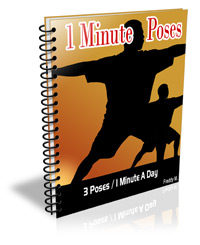 1 Minute Poses: 3 Poses / 1 Minute a day
-Fred Medina-
We all have busy lives and find it hard to fit in a workout. That's where the 1 minute workout series comes in. These e-guides are a quick read and will allow you to get up and going quickly.
When reading a book that takes at least 3 hours to read, how much of that information do you really retain? Have you ever had to sit and take notes? Don't be surprised, when you're done taking your notes on that 300 page book, if you only have 10-30 pages.
With my e-guides, I have already minimized the book and created a "notes" like environment. That way you can "Get Moving & Get Results!"
Introducing 1 Minute Poses:
1 Minute poses concists of three quick workouts, each taking only 1 minute to complete. Think you don't have time to do exercise? Think again. Everybody can spare 1 minute every now and then.
Do you want to try Yoga, but don't know where to start or don't want to spend money on a class? Then try these quick workouts.
Doing these poses for 1 minute can:
-Increase your strength and muscle endurance
-Burn calories
-Tone your muscles
-Increase flexibility
1 Minute Poses is also available as part of the 1 Minute Workout Series Bundle #1 and as part of the Fitness Jumbo Bundle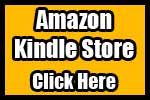 * In case you don't know, you don't need a Kindle to read Kindle books bought from Amazon.com. There are Kindle apps available for many mobile devices (iPhone, iPad, Android, Blackberry), PC & Mac and there's even a Kindle Cloud Reader so that you can read the Kindle book in your web browser.
**However you do need both a Kindle and Amazon Prime account in order to borrow from the Kindle Lending Library.